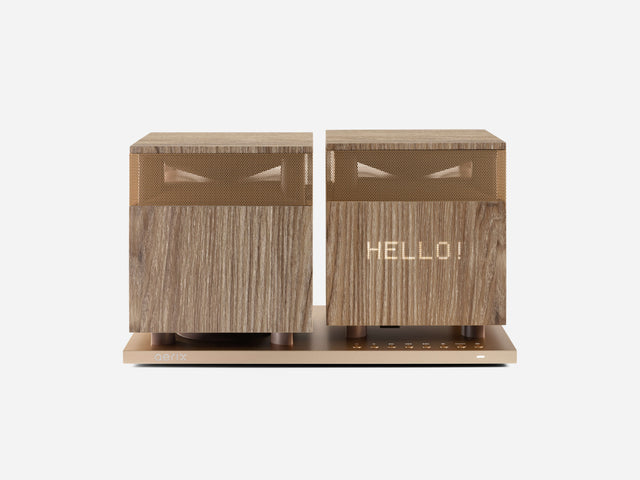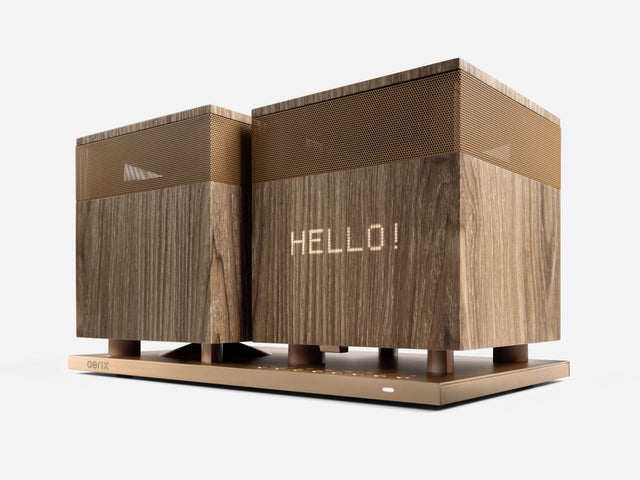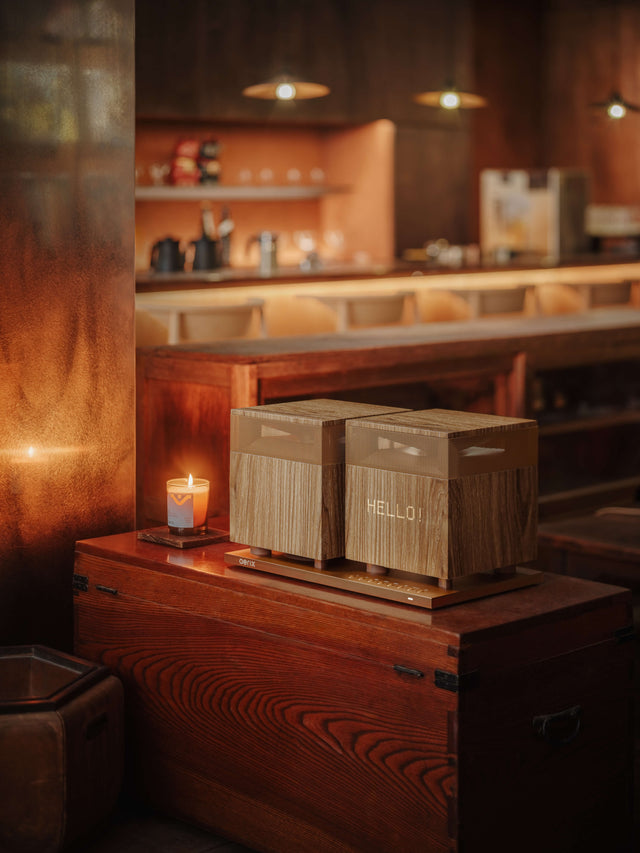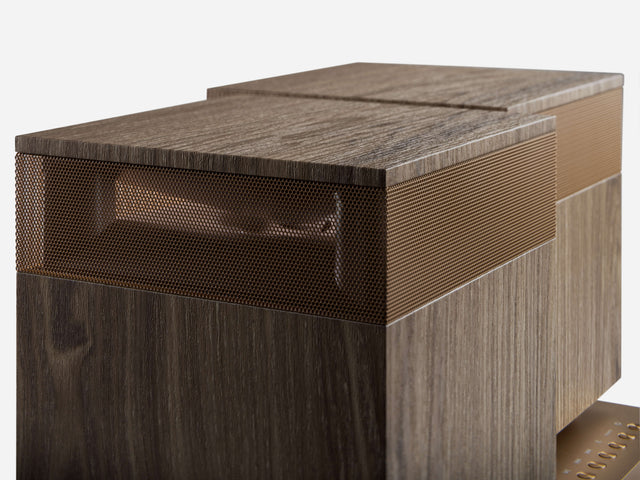 BRAND VALUE

Aerix, derived from the Latin word "aeris" or atmosphere, is built on a promise: to provide an unrivaled sound experience. Our approach to product development is based on three fundamental notions: design, engineering and acoustics.
FEATURES
CONNECTIVITY
Bluetooth aptX HD High-Resolution
The most advanced Bluetooth chip that streams CD-quality music from your PC, laptop and smart devices.
DTS Play-Fi module allows the Duet to play whatever you want. In addition to millions of internet radio choices, the DTS Play-Fi module integrates Qobuz, Spotify, Deezer, Pandora, Tidal, Songza and many hi-res music tracks, all at your fingertips. 
The best thing for Apple users is that the DUET MK3 now supports Airplay. Equipped with the latest optical input cable, no third-party software needed as well. Digitalization is no longer the threshold for a high-quality audio experience.
SNUG AND WARM 

Unlike cold and bulky Hi-Fi systems on the market, after countless prototyping and revisions, we chose wood grain texture as the visual tone. With the metal casing in the same color scheme, this rare "wood-toned stereo system" sure blends in all environments and spaces with its snug and warm tone.
SIMPLISTIC, CRYSTAL CLEAR
The dot LED screen display on the front of the Duet provides easy reading. The industrial aluminum plate is equipped with an elegant and discreet light which does not disturb listening.
HIGHLY SELECTED, FINEST
Undoubtedly, the absolute sound quality comes from the most efficient components: the 3.8cm mid-treble driver with circular horn diffuser and the rounded dual magnet subwoofer. All this sums up our technical engineering and our persistence in choosing the best for an even more accurate and efficient listening experience.

TECHNOLOGIES
Dynamic Air Drive (D.A.D)
Powerful vertical-firing drivers compress airwaves downward to our specially designed panel at the bottom of each unit, extending sound evenly and consistently, every time, everywhere.
Virtual Intelli Sound (V.I.S)
Our advanced DSP chips are optimized with exclusive VIS technology, the latest in human auditory psychoacoustics, and include three built-in modes: Hyper, Natural, Retro. Each setting is precisely engineered to deliver nothing less than the most premium listening experience.
Encompassing Sound Circle (E.S.C)
Acoustics are at the heart of what we do, and we mean it quite literally too, when we installed a 360° horn at the heart of each unit. The architectural ideal Bell's curve creates a halo effect surrounding the unit, extending sound to you so you are standing in optimum sound quality space no matter where you stand.