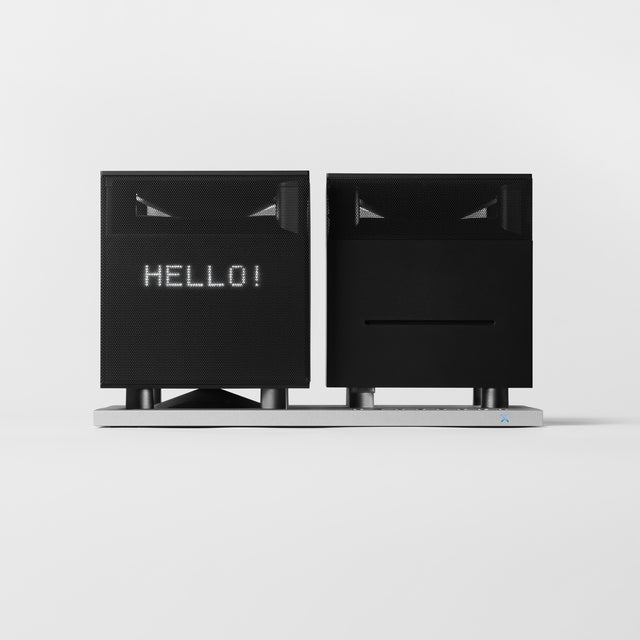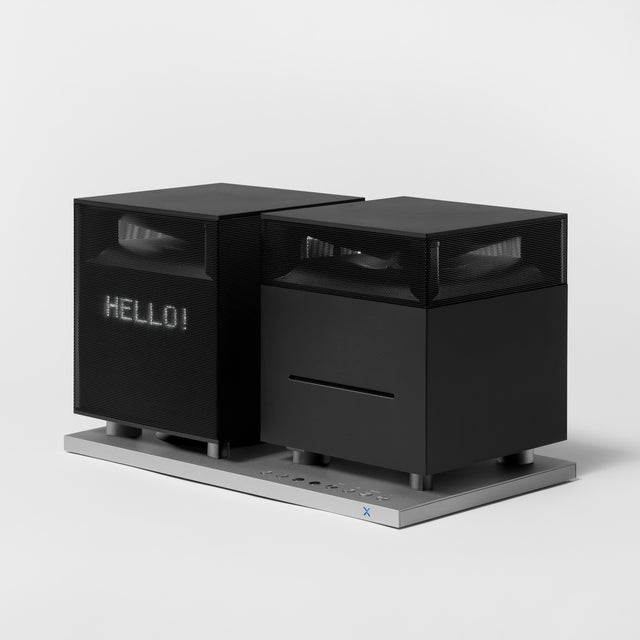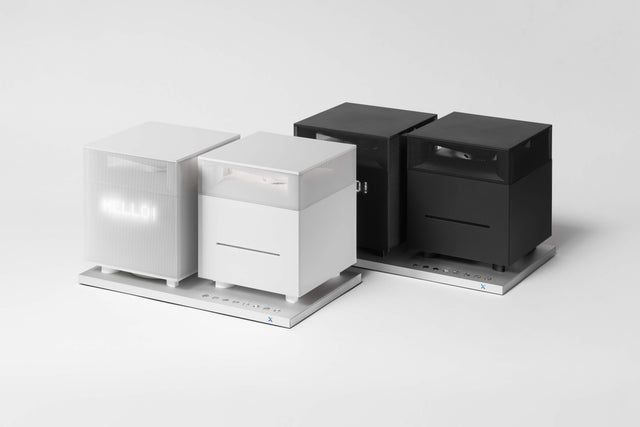 PRESENTATION
Aerix, derived from the Latin word "aeris" or atmosphere, is built on a promise: to deliver an unparalleled sound experience. Our approach to developing each Aerix speaker is threefold: design, engineering and sound.
AUDIO SOURCES
We offer you the most advanced Bluetooth chip which plays CD quality music through your PC, Notebook and smart devices.
The most advanced DTS Play-Fi module allows Duet plays anything you want.Despite the millions of internet radio choices, DTS Play-Fi module integrates Spotify, Deezer, Pandora, Tidal, Songza and lots of the high resolution music, all at your fingertips.
After all these years of your CD collection, it is time to open your shelf again! Try and see how Duet plays your CD with passion and emotion!
SIMPLE, LIMPID
The LED dot screen display located at the front of the Duet provides easy readability. The industrial aluminum plate is equipped with an elegant and discreet light that does not interfere with listening.
HIGH-END SPEAKERS
Of course, the absolute sound quality comes from its most powerful components: the 3.8cm mid-high speaker with a circular horn diffuser and the rounded subwoofer with double magnet. All of this summarizes our technical engineering and persistence to choose the best for an even more accurate and high-performing listening experience.
TECHNICAL
Dynamic Air Drive (D.A.D)
Powerful vertical-firing drivers compress airwaves downward towards our acoustically designed panel at the bottom of each unit, delivering sound evenly and consistently, every time, everywhere.
Virtual Intelli Sound (V.I.S)
Our advanced DSP chips are optimized with exclusive VIS technology, the latest in human auditory psychoacoustics, and include three built-in modes: Relax, Standard (Aerix mode) or Party. Each setting is precisely engineered to deliver the most premium listening experience.
Encompassing Sound Circle (E.S.C)
Acoustics are at the heart of what we do, and we mean it quite literally too, when we installed a 360° horn at the heart of each unit. The architectural ideal Bell's curve creates a halo effect surrounding the unit, extending sound to you so no matter where you stand, you are standing in optimum sound quality space.